Kards
Studio "1939 Games" has released a new collectible card game called "Kards". The developers deliberately allowed this word to be distorted in order to make the project recognizable against the background of others. In English, it would be correct to write – "Cards". The game "Kards" stands out not only for its name, but also for its genre. Usually, if the creators undertake to make a game about the Second World War, then most likely it is a "shooter" or a strategy game. But "Kards" is aimed at those who like to build a deck. Before moving on to the review of the game, it must be said that it is distributed for free in the Steam game store and currently has 752 reviews, most of which are positive.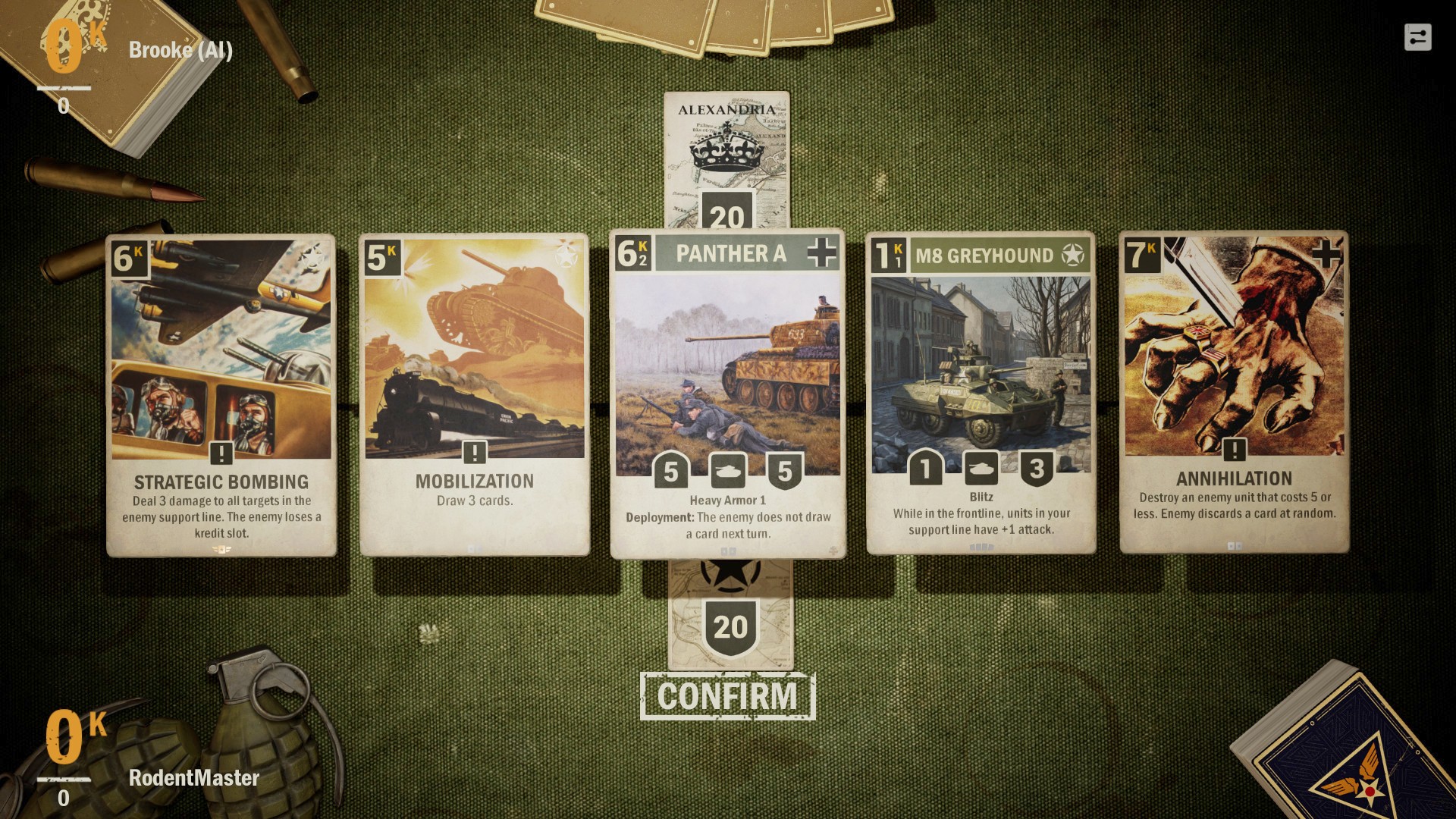 In "Kards" you can choose one of five starting decks, which corresponds to the army of a certain country. In addition to the Soviet Union and Germany, there are also England, the USA and Japan. During the training process, the player will receive all the decks and will be able to change them before the battle. Each card has its own attack and defense stats, as well as a cost in credits.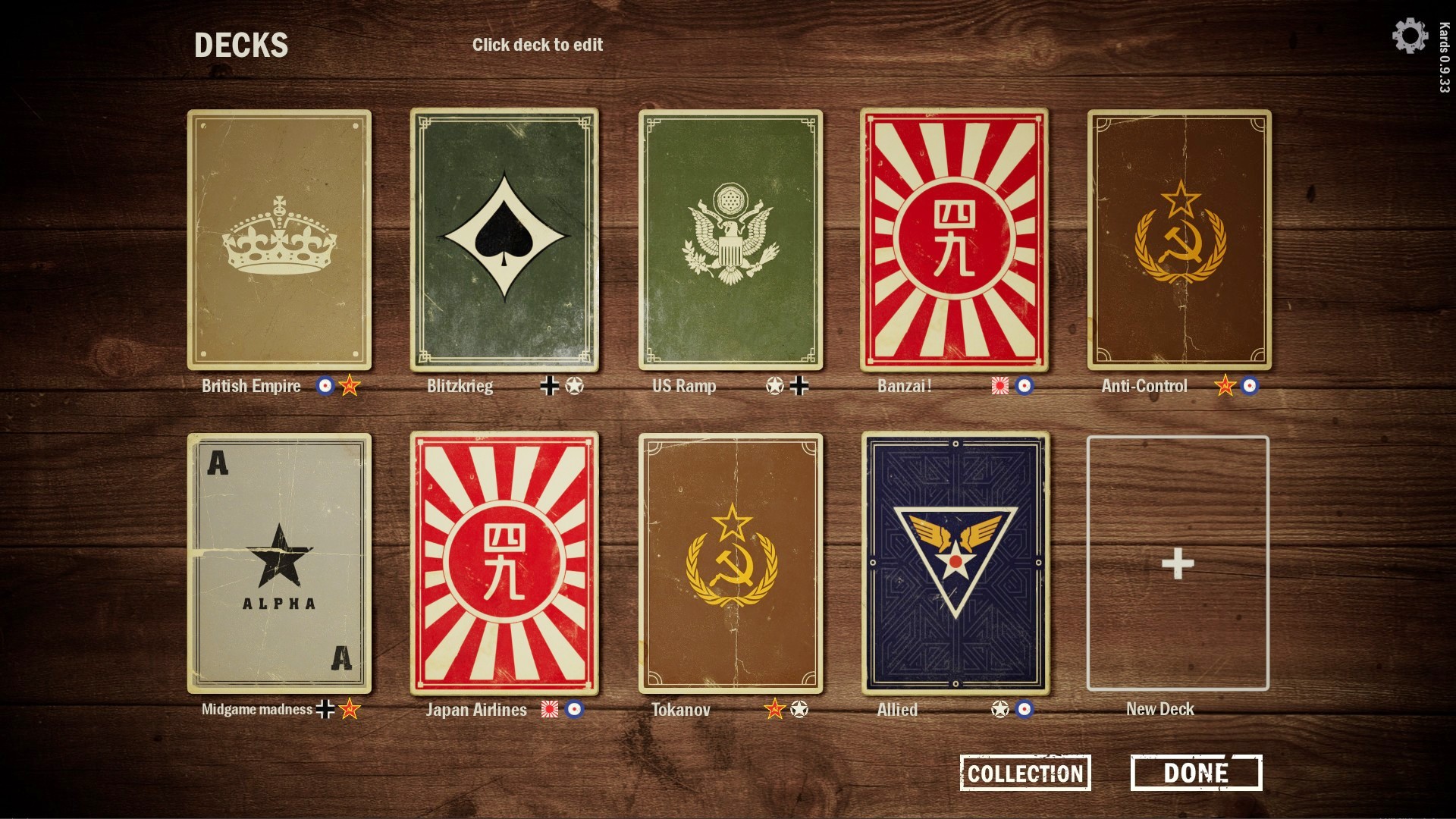 To win, you must destroy the enemy city, bringing the value of its defense to zero. The playing field is divided into two lines – support line (rear line) and Frontline (advanced). The cards, in turn, are divided into types of troops: infantry, tanks, aircraft and artillery. Some cards deal increased damage to certain types of units. Protecting your base will help cards with the "Guard" ability, which take a hit on themselves.
As in any collectible card game, there is an opportunity to buy and receive packs with new cards for completing missions. If you entered your email address when registering in the game, you will receive a welcome letter containing the code. This code must be entered in a special section of the game store – for this you will receive three free packs of cards. The next time you enter the game, you will be asked to complete a survey in English. As a reward, they will give out 7 more packs for upgrading decks.
"Kards" is interesting in its idea, the drawings and photographs for the cards are well done. Of the minuses, one can note too long selection of the enemy in the battle mode with a real person. Playing a card is accompanied by a unique sound for each type of unit, but there are times when the sound "lags behind" the animation. Developers are constantly updating the project, correcting the balance. There are plans to add a new "draft" game mode, which will be launched in a few weeks.